Copycats Beware: Turnitin is Coming to a College Admissions Office Near You
Main Content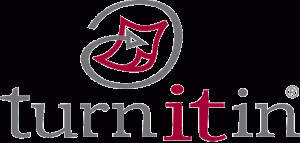 Most college students are all too familiar with Turnitin.com, an online application that professors use to detect plagiarism. At last count, nearly 800,000 instructors had used the system to check 125 million student papers for improperly used content or quotation errors. Turnitin analyzes whether students are doing original work by crawling billions of web pages and some 90,000 journals, periodicals and books looking for duplications.
Soon the system will use similar tactics to check for plagiarism in college admissions essays. About two dozen universities are testing the new Turnitin for Admissions, which checks for duplications of previously submitted essays and personal statements. "What we don't do is call plagiarism out," Jeff Lorton, business manager at Turnitin for Admissions told the Chronicle of Higher Education. "What we do is give people a tool to show matches, and it's up to that admissions officer to look at that document and make a determination."
Before launching its new service, Turnitin conducted an analysis of 450,000 personal statements, and found that 36 percent contained what it considered a "significant amount of matching text" – or more than 10 percent of the essay was duplicated. In most cases, matches came from web sites offering sample personal statements. What the system cannot do is catch students who ask someone else to do their writing for them, which may be more prevalent than copying. "Plagiarism doesn't seem to be as big a problem in essays as other problems, such as shadow writing," said David Hawkins, director of public policy for the National Association for College Admission Counseling.