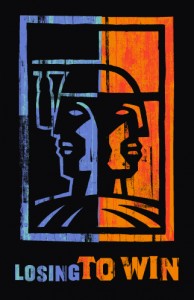 It's been almost exactly two years since we started a national conversation on Rethinking Admissions. We began by hosting an interdisciplinary conference on the Wake Forest campus and inviting experts from around the country to come and share their ideas on how to improve on the college admissions process. One of the key issues we discussed was the pros and cons of making the SAT and ACT optional for applicants. Since then, we have seen more and more colleges announce their decisions to go test-optional. The latest is DePaul, the largest private, non-profit university to make the standardized tests optional.
Tomorrow marks the beginning of another national conversation. This one is about race and intercollegiate athletics, and it ties in with many of the admissions issues that we have been discussing here on this blog. Parents and their teens often jump at the chance of an athletic scholarship without stopping to consider the important factors that go into choosing a college. Graduation rates, support services for athletes and even the recruitment process can influence an athlete's college experience both positively and negatively.
That's why we're hosting our third interdisciplinary conference this week, and it's entitled Losing to Win:  Discussions of Race and Intercollegiate Sports. We're bringing together an unprecedented team of athletes, sports journalists, academics and other experts to discuss a host of issues related to intercollegiate athletics and race. In the spirit of Rethinking Admissions, we're also launching a blog to keep the conversation going after the conference ends.
We hope you'll consider joining us for the discussions. You'll find updates throughout the two-day event at our new Losing to Win blog. You can also follow the latest news on Twitter and Facebook. We look forward to having you join us, and starting a conversation that continues long into the future.