How Are You Spending Your Summer?: Narrow Your College Search
Main Content
We thought this checklist might be helpful for all rising seniors who will spend the summer traveling across the nation's highways in pursuit of the college that speaks to their hearts.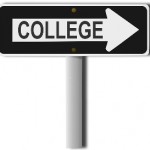 While this process is exciting and daunting all at the same time, it's important to keep it all in perspective, and in doing so, determine which aspects of college will be – and should be – the most significant factors in your decision. So here's a few items for thought:
Know the college's profile.
Whether it be the liberal arts or scientific research-focused, medium-sized or large, knowing the school's profile can be a quick way to help narrow your search. In this instance, one size does not fit all and there are some very stark differences between colleges that you should taken inventory of when deciding what's the best fit for you.
What are your academic passions and intellectual curiosities?
Chances are, if you haven't already honed in on your academic passion(s), you'll be asked that very question in the coming months.  What subjects or topics ignite your curiosity? Are there areas of study that you've yet to discover but know you can pursue in college? Most colleges won't make you declare a major as soon as you arrive on campus, but it's also not a bad idea to put some thought toward where you'd like to begin your adventure.  Consider the array of majors, minors, interdisciplinary courses, and study abroad programs  that your potential college offers to see whether they fit your requirements.
Know the college's requirements.
Each college has different admissions requirements for its applicants. Many selective colleges specify the number and type of course credits that applicants must complete in high school as prerequisites for admission. Some colleges do not require submission of standardized test scores.  And still others ask that admissions candidates sit for a face-to-face interview. Familiarizing yourself with admissions' checklists can save you a lot of stress as the process gets toward the latter stages.
Who's teaching my courses?
Of the many questions that are asked on college tours, perhaps this is one of the most important: "What percentage of courses are taught by faculty?" The answer can provide great insight into what your experience might be like. Does the college require faculty to teach as well as conduct research? Do you want to know and work closely with faculty? Determine how you envision your learning experience to be and where teaching exists on the college's priority list and ask yourself, "is this for me?" At the core, isn't college supposed to be built around learning?